We specialise in building steel reinforced concrete block retaining walls in Sydney, which are generally considered to be one of the best solutions without the need for heavy duty plant and equipment compared with piling for example and can be built plumb with a cantilevered footing to maximise on space. These types of retaining walls are commonly used to retain anything up to 3.4m. We can provide designs or build to engineers specifications where required.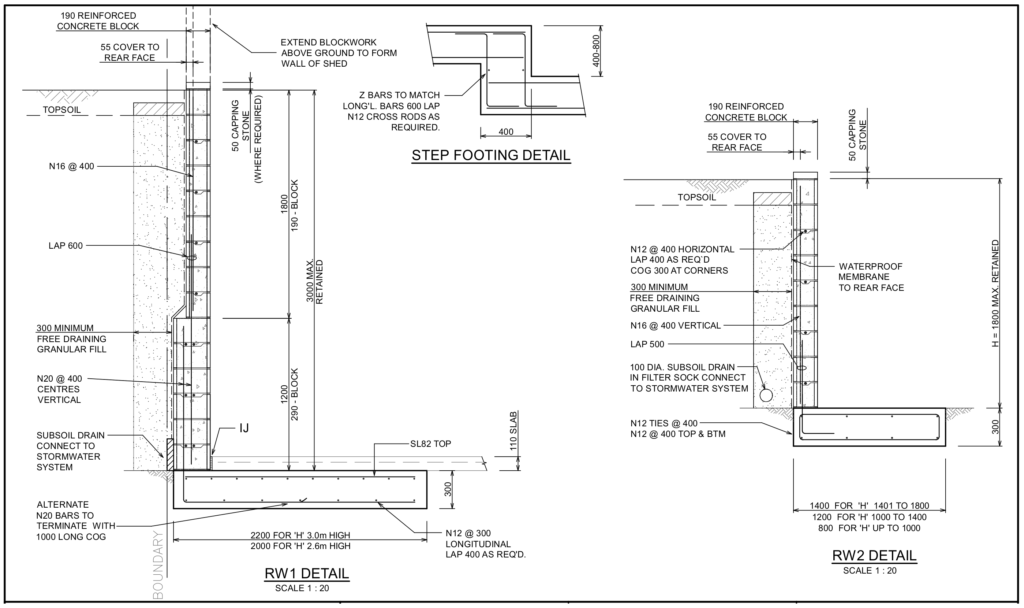 Our retaining walls also look good with mortarless blocks!

Demolition/ Excavation/ Concrete Footings
We take care of the demolition of old failed retaining walls and brick fences, excavations, formwork, shoring, steel reinforcing and placing of new concrete footings. Most of our clients prefer to deal with one contractor that handles everything. And we prefer to build on footings we have prepared, because we take great care in levelling the concrete and setting out reinforcing starter bars correctly for block laying without having to cut blocks or bend reinforcing bars.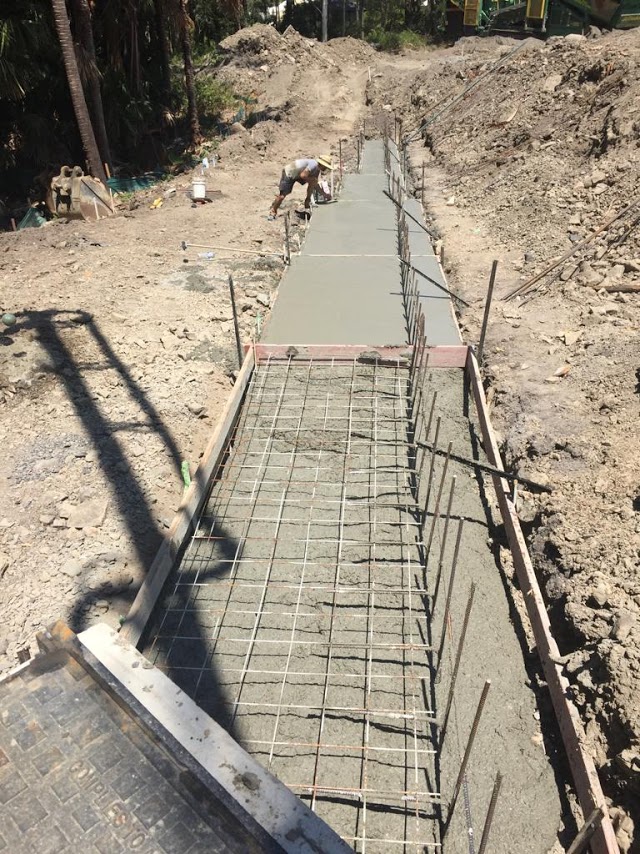 Retaining Wall Design & Construction
Concrete block retaining walls are certainly the preferred method of construction for retaining applications above 1m high, especially in tight access areas such as existing residential back and side boundaries where neighbouring blocks are above or below each other, often separated by old brick or stone retaining walls that are failing and need to be replaced (if they haven't already collapsed).
The most common causes for the failure of retaining walls are usually a combination of bad drainage of water that builds up behind retaining walls following heavy rain, inadequate sized footings rotating under pressure, Inadequate wall thickness and tree roots.
In NSW any retaining wall over 1m (whether it's a new one or a replacement) will need a Development Application (D.A.) and therefore will need an Engineers' certified design and site inspections to sign off on the construction at various stages. We work closely with a Chartered Professional Structural Engineer that can provide these services when needed.